Shawls & Scarves & Sashes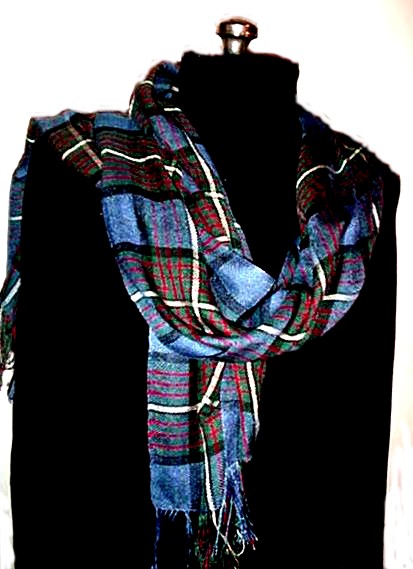 Muir Ancient Shawl in silk ot tencel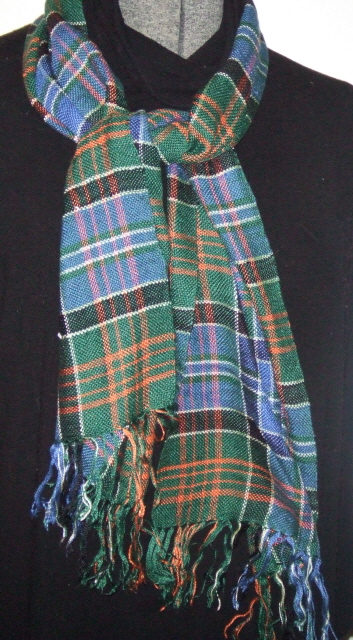 Paisley District Anceitn Scarf in silk ot tencel
These are classic shawls and scarves that can be ordered in any tartan. We weave in silk or tencel and the scarves are also woven in cotton. The shawls are about 18 to 24 inches wide and at least 6 to 7 feet long. The scarf is 12 to 18 inches and is approximately 5.5 to 6 feet long. The variance is length and width is dictated by the best presentation of the tartan. These are beautiful and have an excellent drape.
Both men and women have ordered them. The scarf works well as a dress scarf or as a scarf under a coat. The shawls can be a classic shawl for evening or as a long scarf for out doors wrapped around the next a couple time.
We also weave the classic sash for men and women it either silk or tencel.
Click here for sizing comparison chart